JINCE BINOY
Nippon Toyota - Accountant
I had joined the course to enhance my knowledge in the accounting domain. Needless to say, the overall experience right from the training till the placement was a very good one.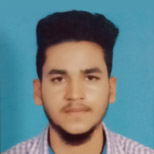 AKSHAYJITH
Muthoot Finance - Accounts Executive
I feel pleased to have chosen PDBA Course as the stepping stone to my successful accounting career.
AMAL DAS
Nandilath G Mart - Jr. Accountant
PDBA Course is an excellent course for gaining practical knowledge in accounting. This course has helped me to work on many accounting software.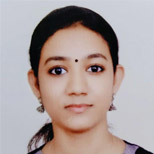 PRAVEENA V S
Vimptech - Jr. Accountant
I Express my gratitude to the faculty & management of CIA for giving me this wonderful career opportunity.
SRUTHYMOL
Sutherland - Accounts Assistant
As a graduate pass out, I had only the theoretical knowledge. The PDBA Course helped me to become an accounts professional. Faculties always tried to give the required support to students in building their career.